Pinzle
, an art company based in Seoul, Korea, discovers beautiful artworks and adds them to the context of life. They are an art company that extends the art experience to everyday life by connecting artists and the art market.
Pinzle
represents over 50 global influential artists and since November 2021, Mister Fred is also represented by Pinzle in South Korea. 

In addition, Pinzle also produces wonderful artworks and products with the illustrations of artists from all over the world, including our Mister Fred.
Now
"Pinzle Kids"
has been launched with Fred's illustrations. As of now, the first four prints can be purchased, which we are very happy about. They look simply wonderful.
We can be curious what other products will be released in the near future! 
Pinzle, just like Mister Fred, pays attention to detail and that's why this collaboration fits together so beautifully. 
At Pinzle you do not just buy a product, but to each product you still get little extras that make the product special.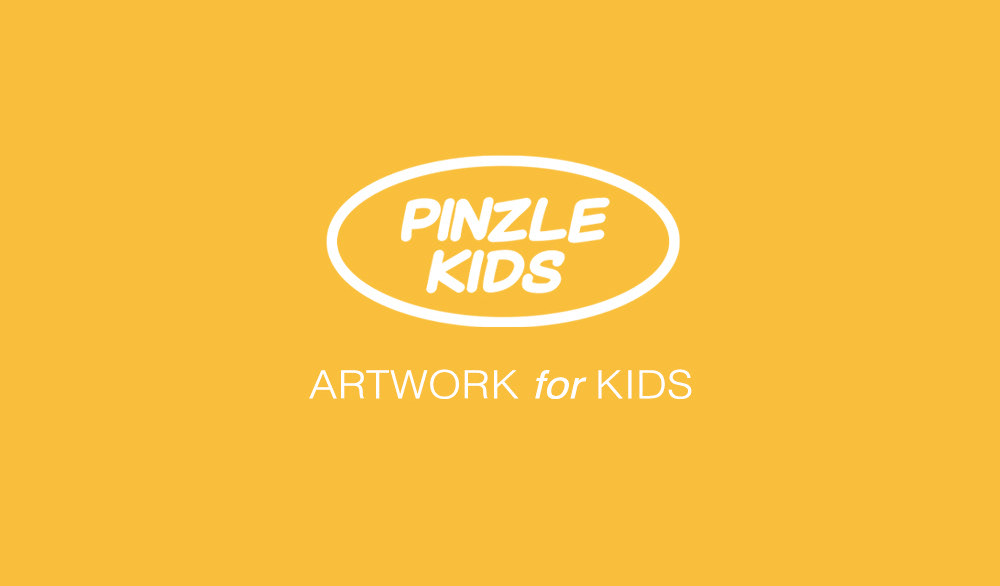 For example, every child gets a coloring picture and stickers that are removable. So parents don't have to worry if a sticker ends up on the sofa in a creative rush of ideas.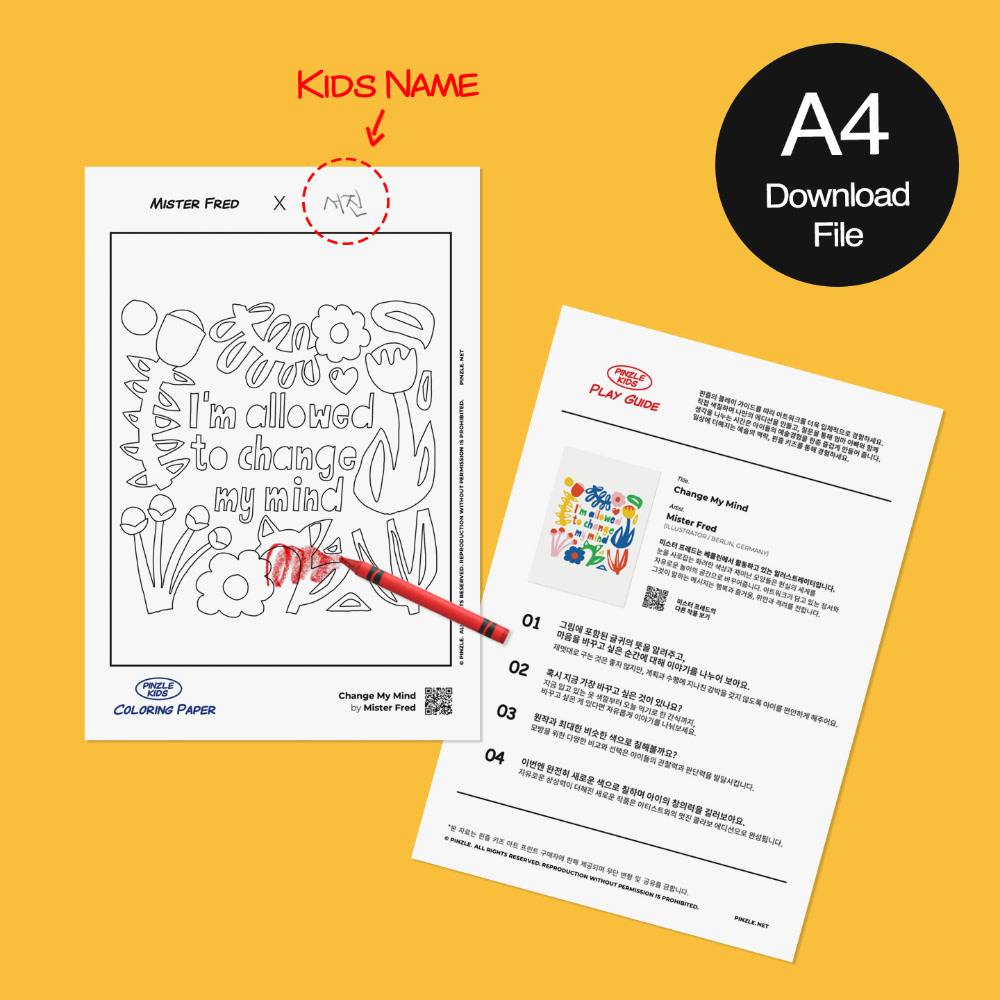 Especially gorgeous is the personal and handwritten message that is enclosed with the product. A particularly loving detail that makes Mister Fred's heart beat even faster.