For the 500th anniversary of Hieronymus Bosch I have designed a book in his honor. Bosch's works of art were always special and could be viewed from different angles. 
That's why this book can be viewed/read from different angles – it can/must be rotated to capture all content. While reading the book, you turn the book several times around its own axis. 
In addition to a novel about the life of Hieronymus Bosch, the book also contains quotations about him, modern interpretations of his artworks in the form of memes, and detailed analyses of his famous work "The Garden of Earthly Delights".  
As a bonus, at the end of the book there is a gallery of all his artworks.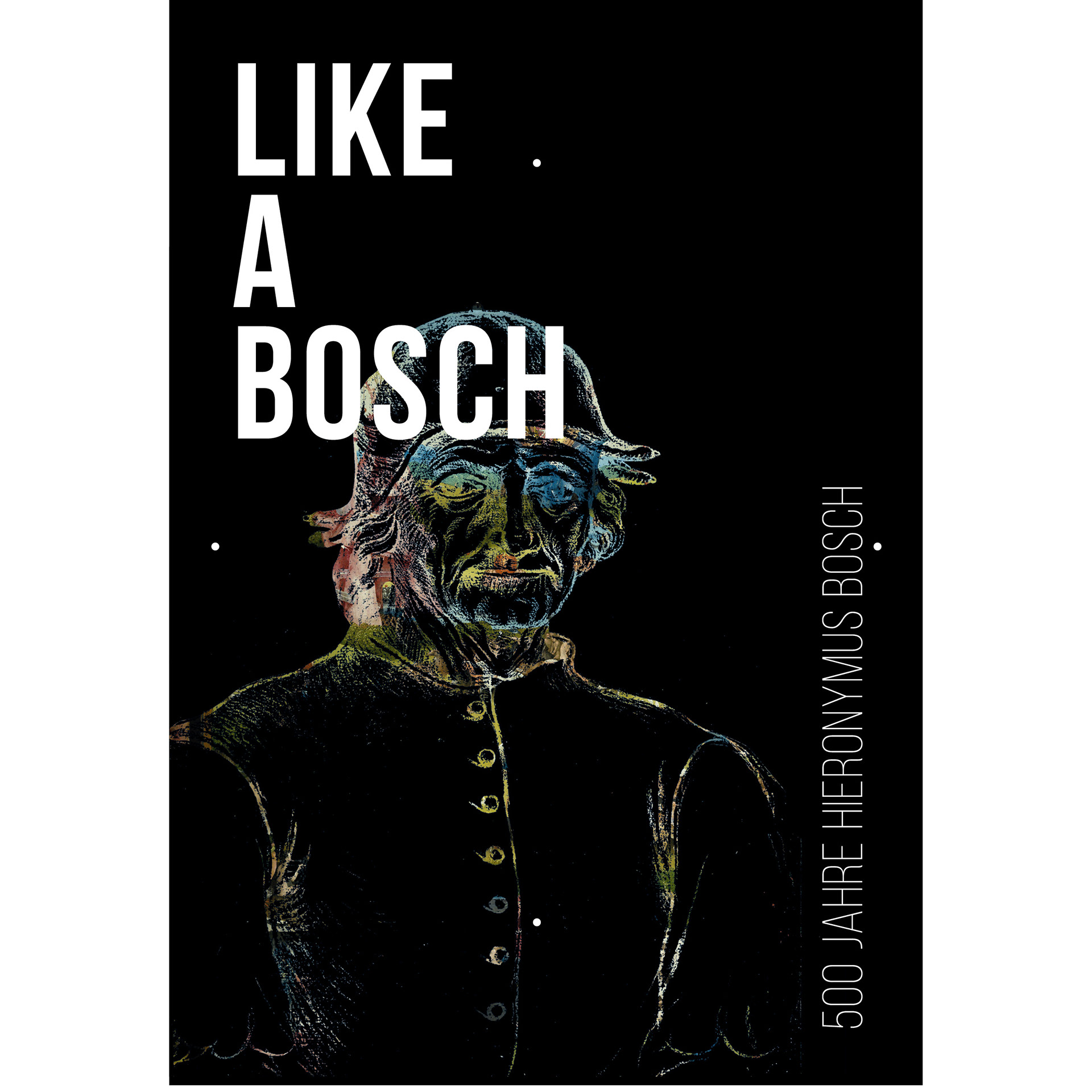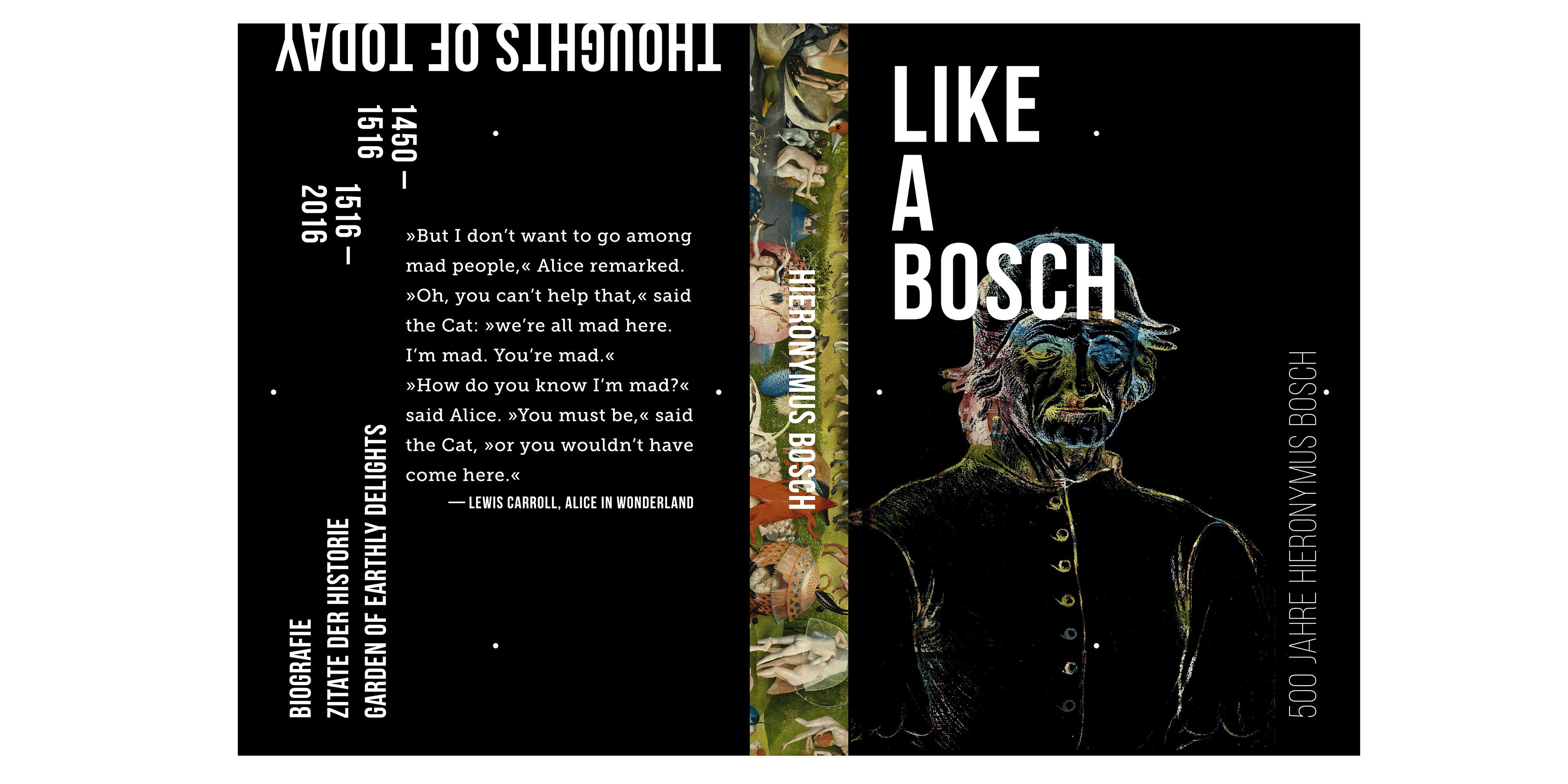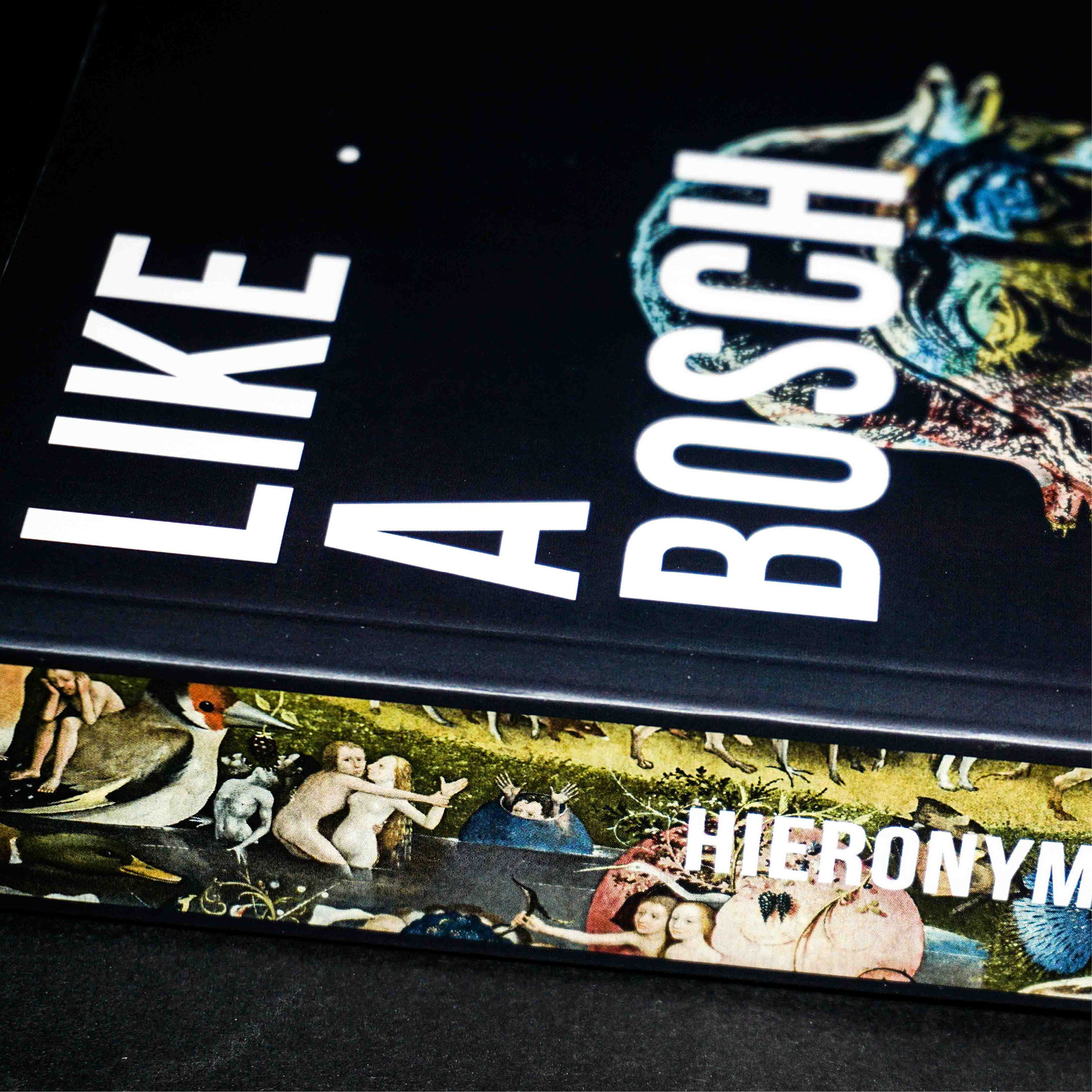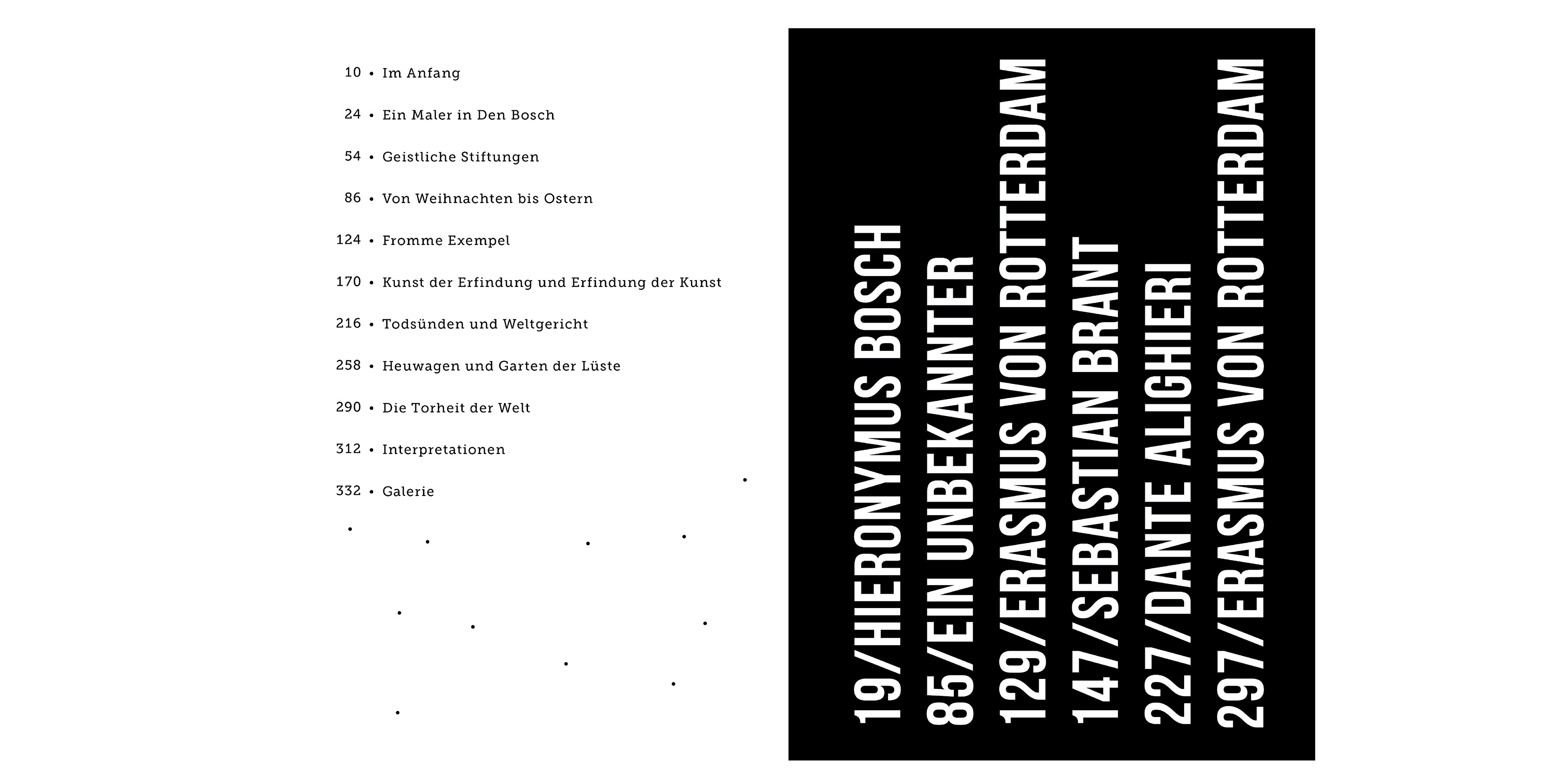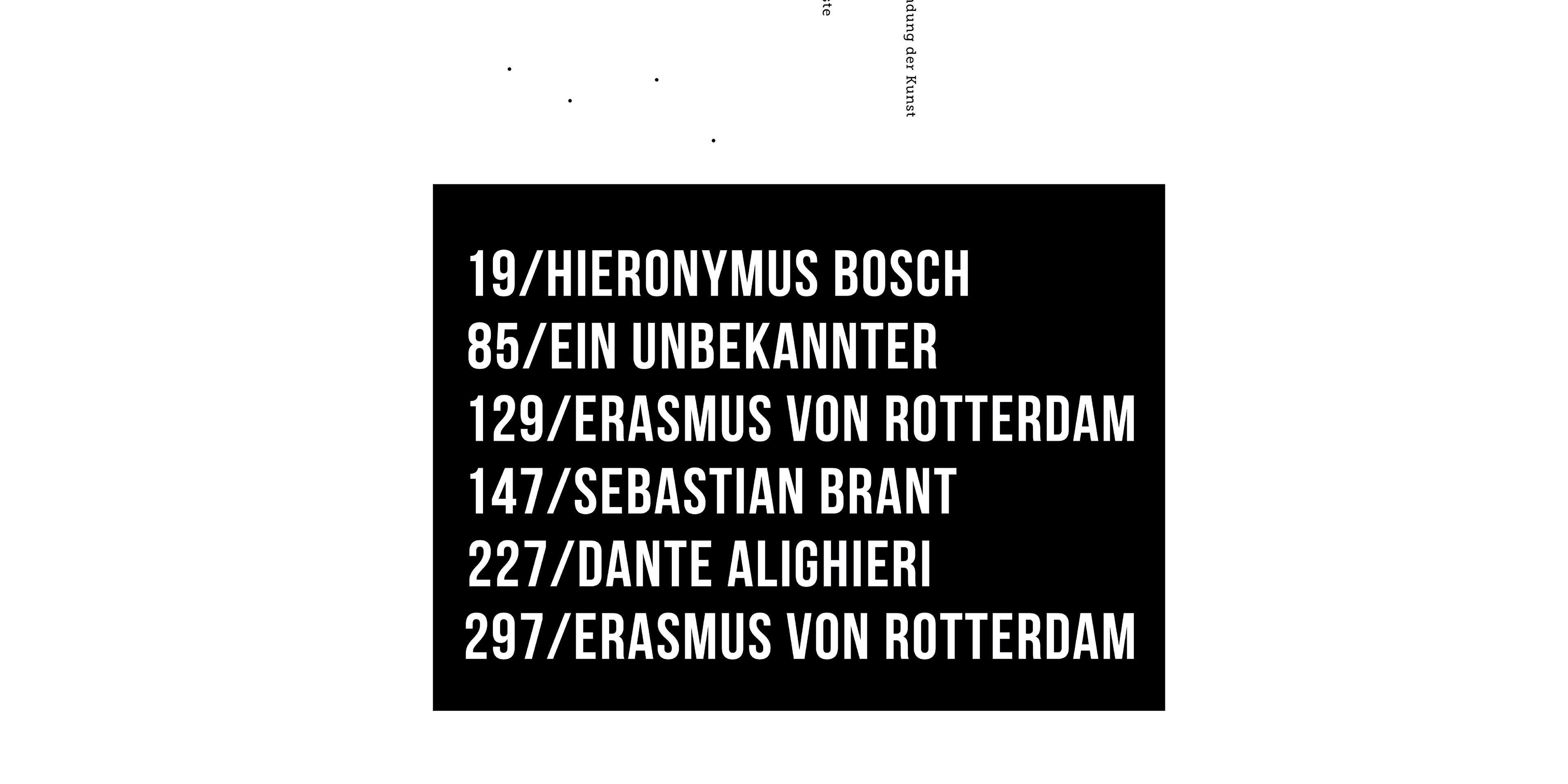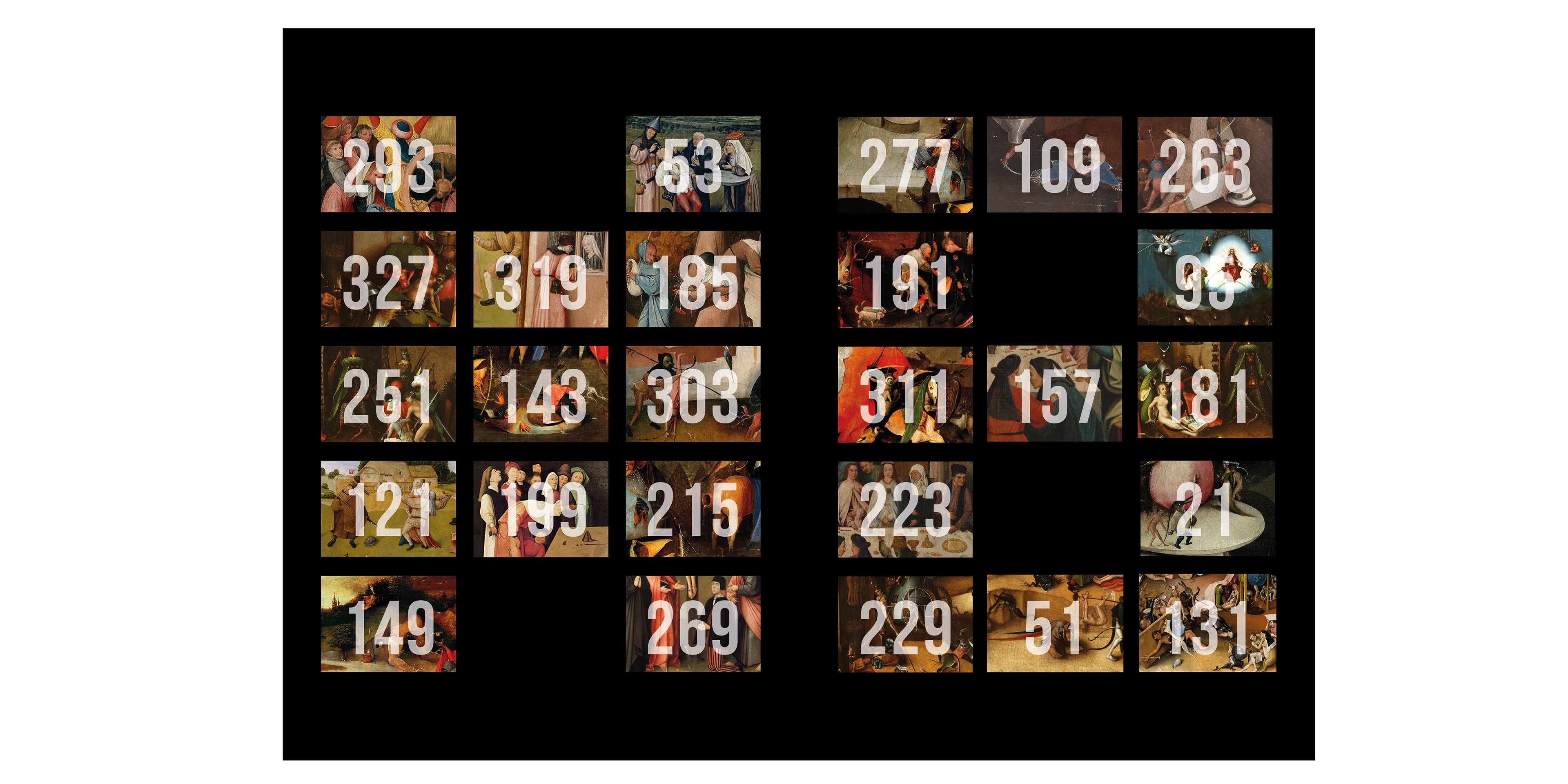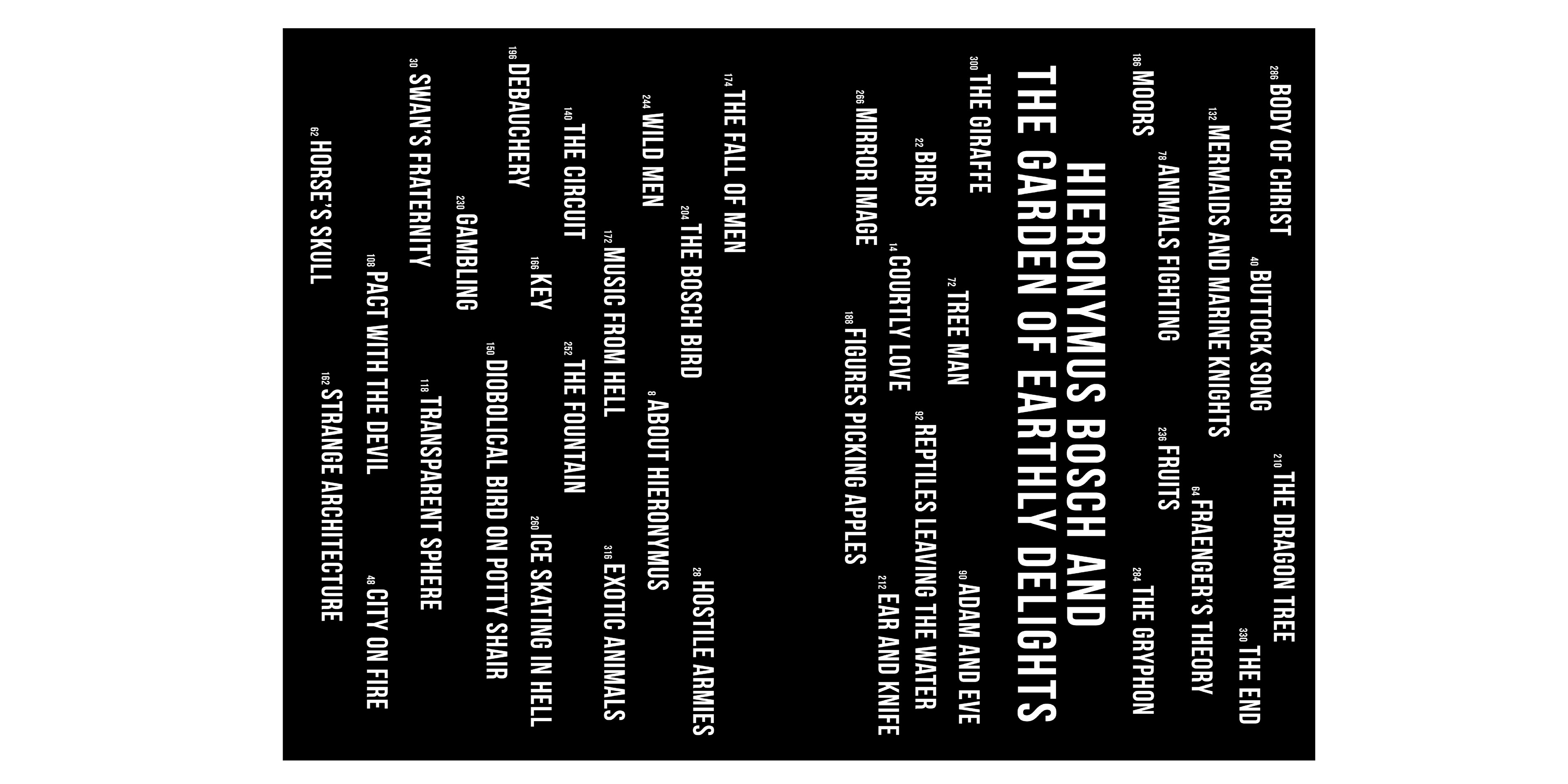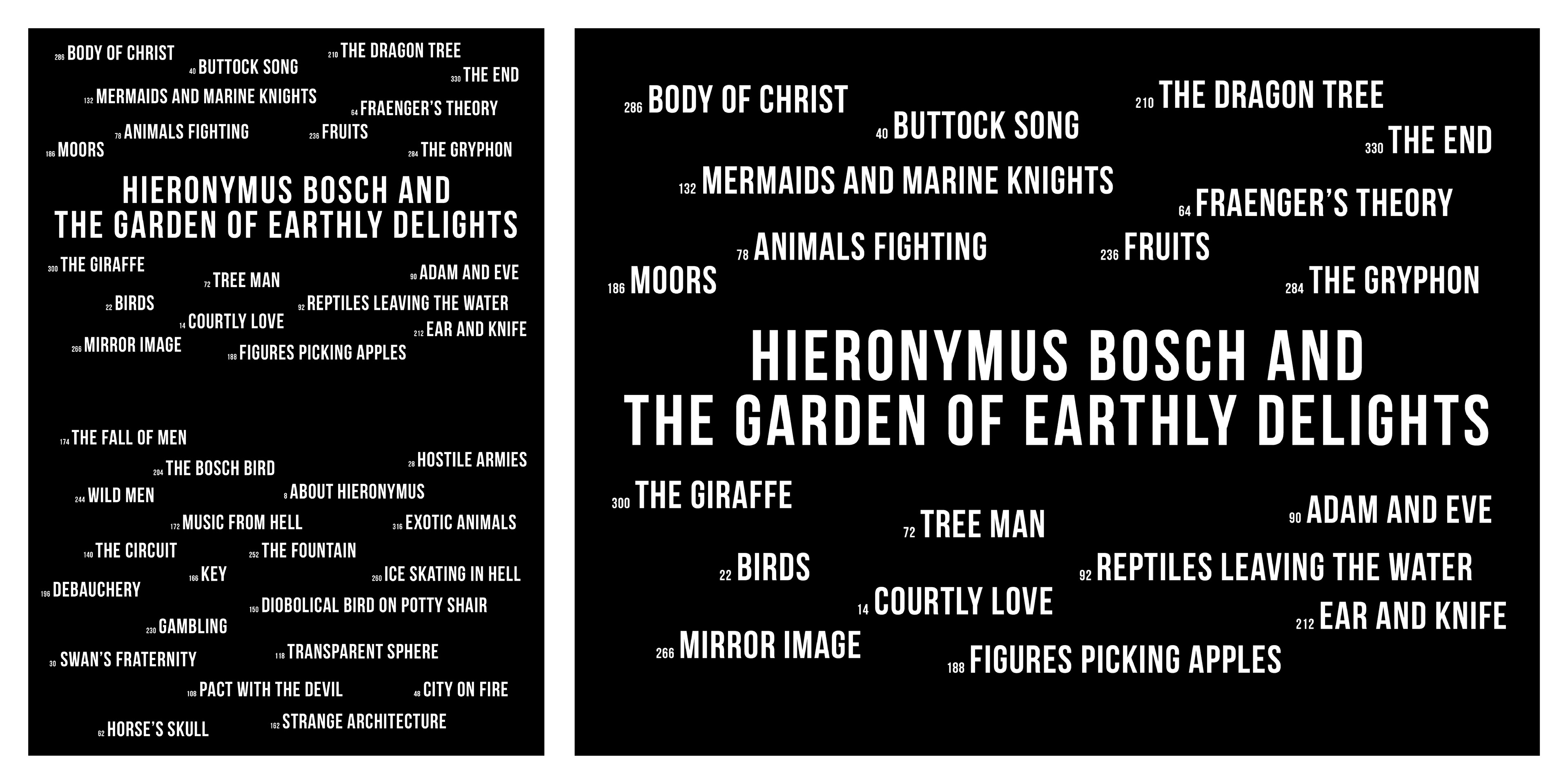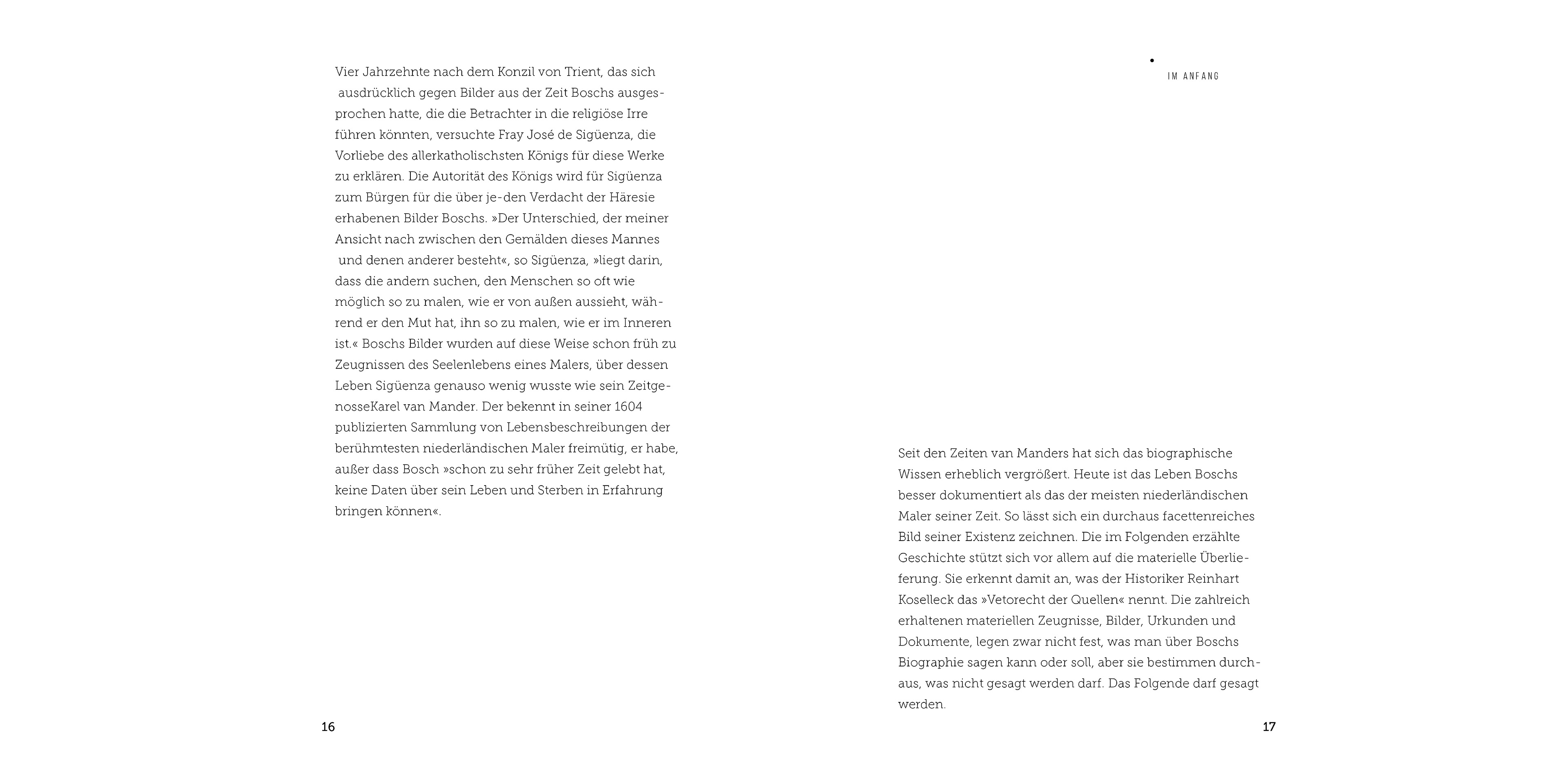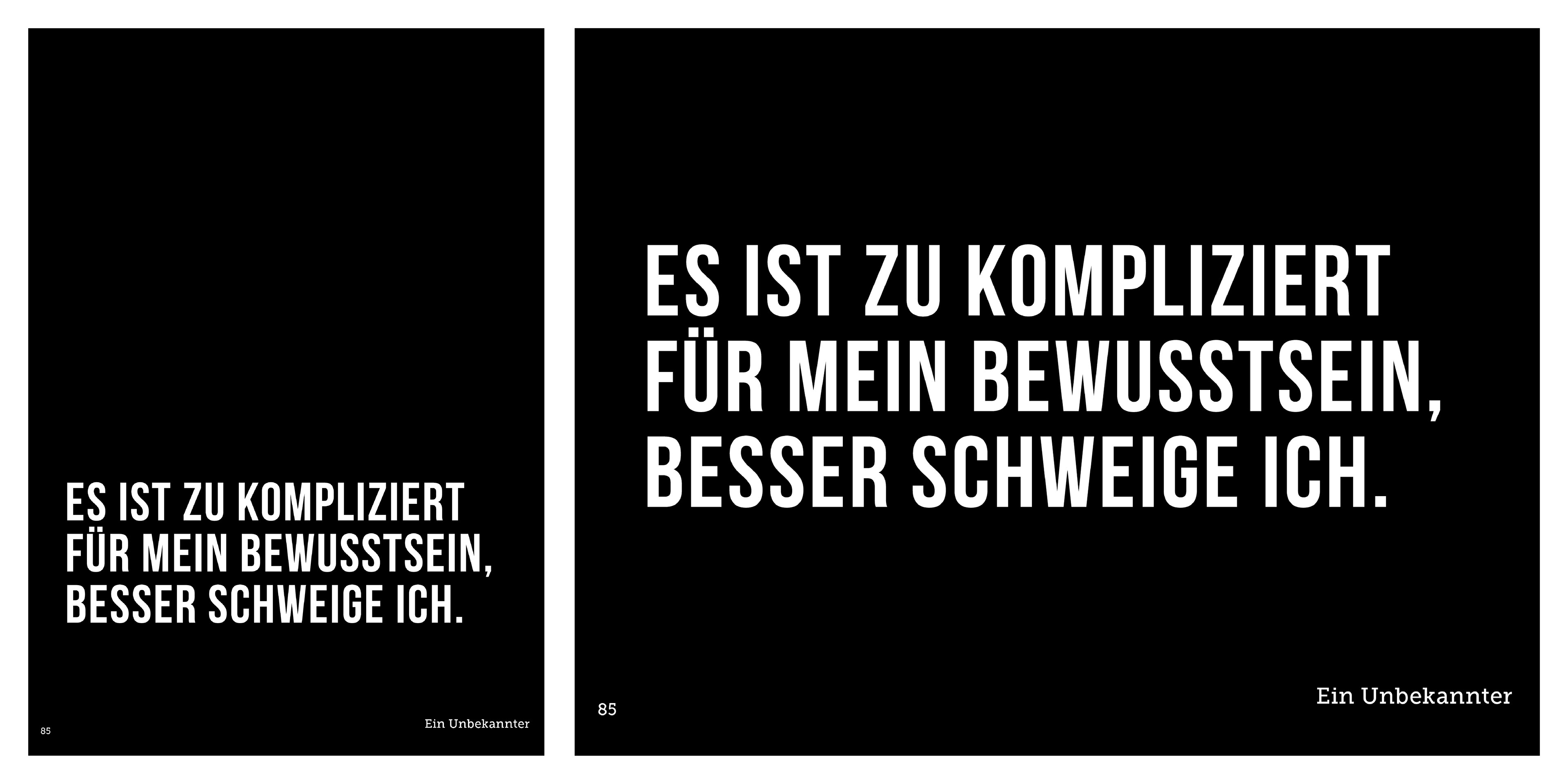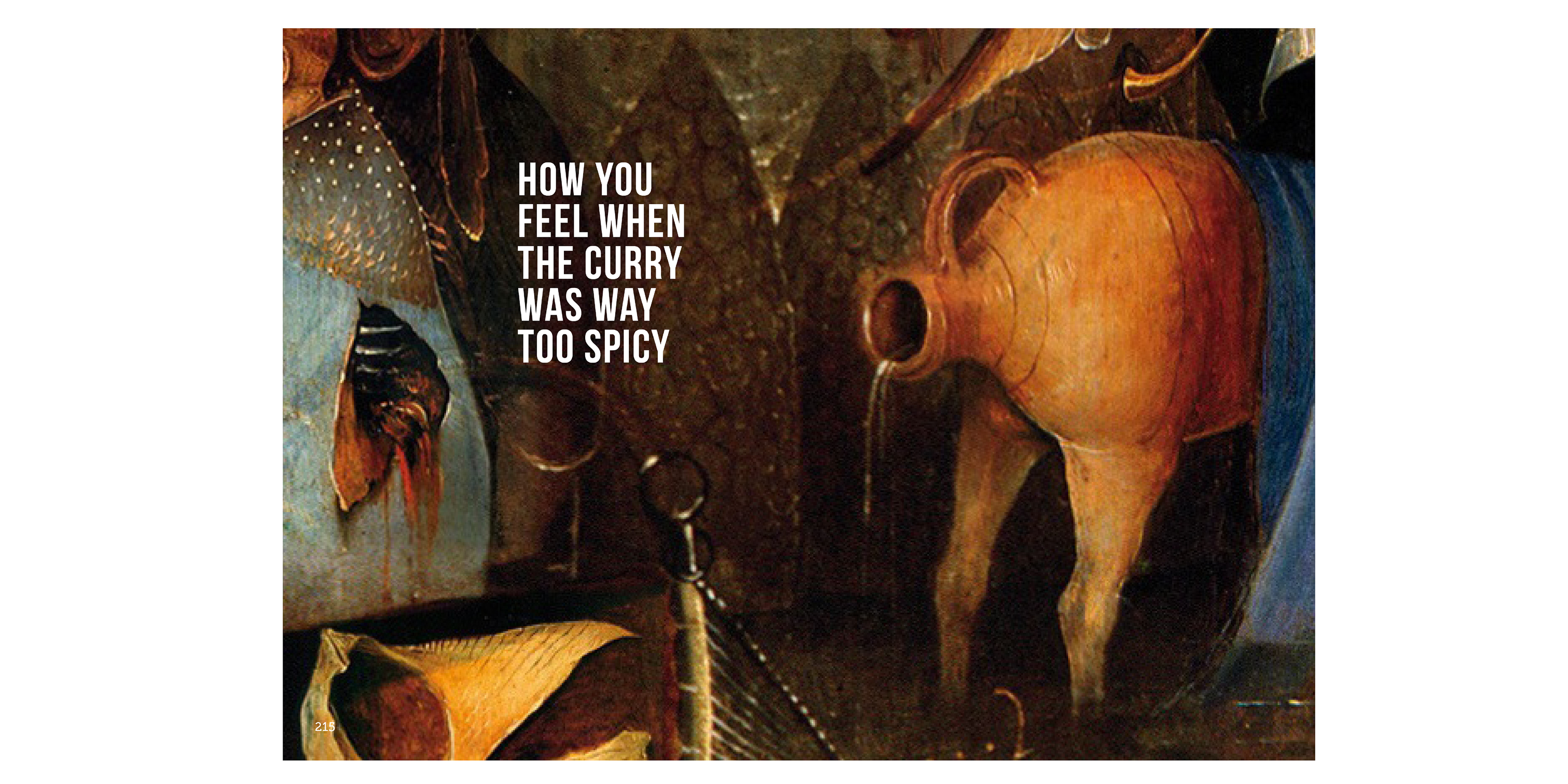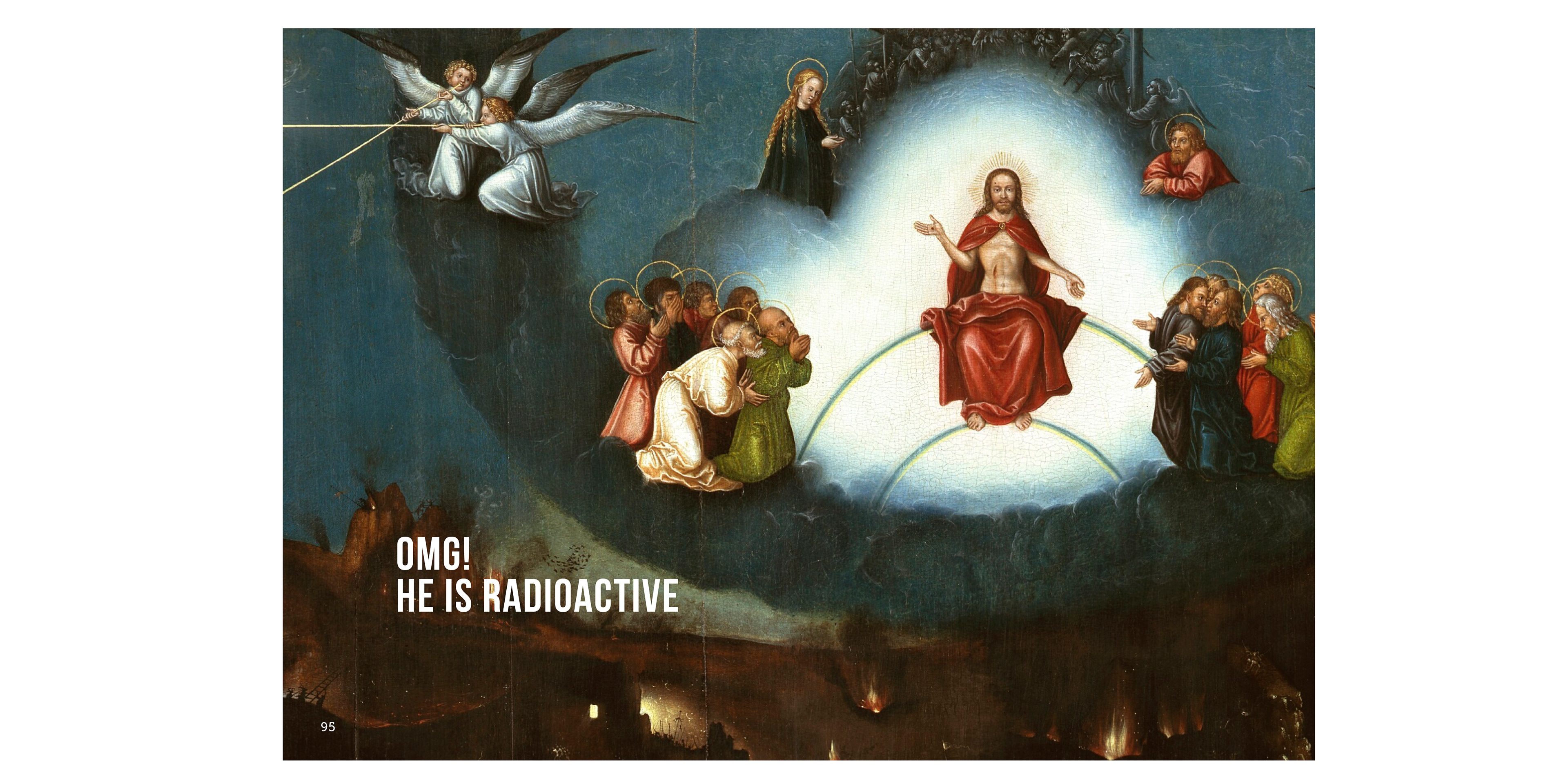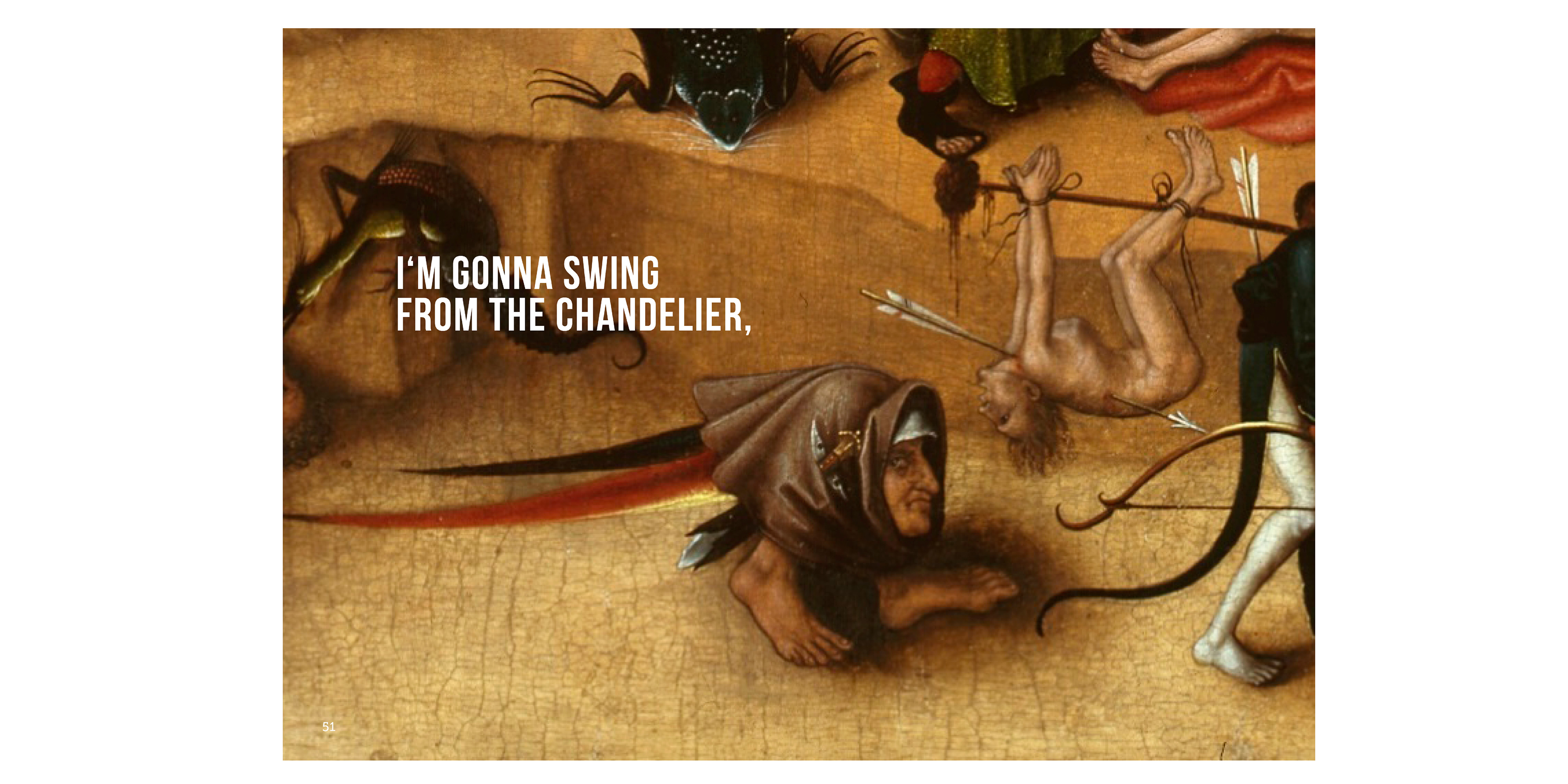 "The Garden of Earthly Delights" 
(example pages)